If you have a growing family and just can't bring yourself to get a minivan, you have lots of options for family-friendly SUVs.
No Growing Pains in These SUVs
From a new or used Kia Sportage with two rows and room for five or a Telluride or Chevy Traverse with three rows and enough space for seven, your growing family can have plenty of space to spread out, a comfortable ride, and loads of fun tech features.
While the mid-size SUV market is loaded with makes and models from every manufacturer, here are the top 3 SUVs for growing families.
Kia Telluride
You can't go wrong with a Telluride. Find this used Kia or drive home in a brand new one, and you'll love it. It has three rows of seats in a cabin that feels roomy no matter what row you sit in. Growing families come with a lot of baggage and gear, but that's okay when you have a Telluride. Behind all three rows, you'll find 21 cubic feet of cargo space to store your stuff. If you don't need the third row, fold it down, and you'll have 46 cubic feet of storage space. This is plenty for sports gear, shopping bags, and strollers if the kids are still young. So, what about keeping the kids busy while on the road?
The latest Telluride has a 12.3-inch touchscreen in the front, and it comes with a Wi-Fi hotspot, satellite radio, and five USB ports so everyone can plug in when needed. A rear-seat entertainment system with two monitors, two remotes, and USB ports is available. The kids will love time in the Telluride.
Chevrolet Traverse
When you're looking for more cabin space than the average family SUV, the Traverse should be near the top of your list. This mid-size SUV hits the sweet spot with its roomy cabin, tech features, and cargo space. It has room for seven or eight, depending on the configuration, and even the third row can comfortably fit growing teenagers. With all three rows in use, the cargo area has 23 cubic feet of storage space, but folding down the third row gets you over 57 cubic feet.
The cabin space is not the Traverse's only impressive feature. It also has a strong V-6 engine that will take you and your family anywhere you want to go, and it has the tech features the kids will love.
Kia Sportage
Considering a Kia Sportage for your growing family? This is a good choice for a used Kia if you want to save money, and the new Sportage has lots of tech and modern features. It has two spacious rows and room for five people and an impressive cargo area with over 39 cubic feet of space behind the second row.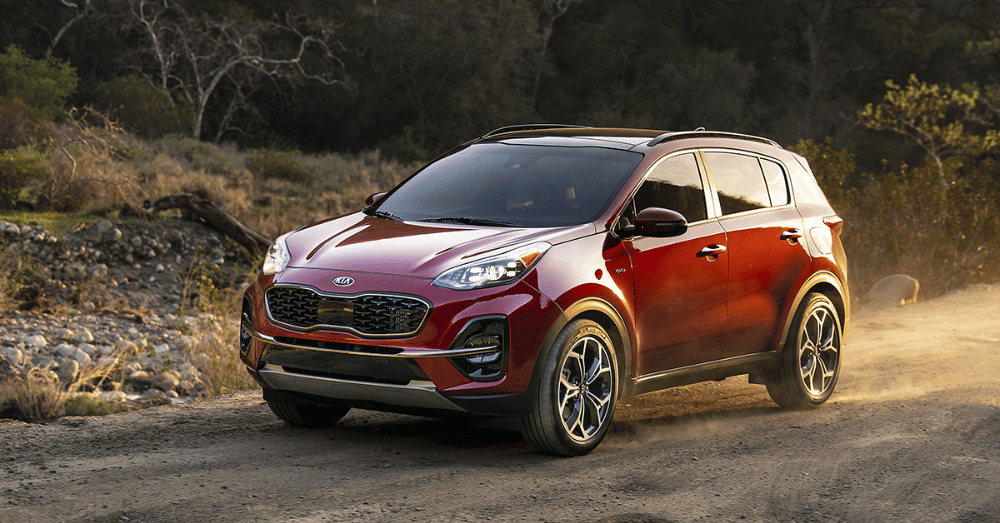 The Sportage is available with a 12.3-inch touchscreen for the infotainment system, and you can get a Wi-Fi hotspot, so you and the kids can connect to the internet no matter where you go, and it offers an eight-speaker stereo system and USB-C ports in the back seat.
Load the Family and Take These SUVs for a Test Drive
Families come in all shapes and sizes. When you need more room for kids, grandparents, pets, and all of your gear, these SUVs are worth a test drive. Best of all, even in current market conditions, you can still find great deals on new or used models.
This post may contain affiliate links. Meaning a commission is given should you decide to make a purchase through these links, at no cost to you. All products shown are researched and tested to give an accurate review for you.