There are so many variations of the Ford Mustang it's hard to keep track of all of them. But one stands out among the pack: the Ford Mustang Roush. It's the picture of Mustang perfection.
Have You Heard of the Roush Mustang?
So, what is a Roush Mustang? Think of a regular Mustang but on steroids. All the things that make a Mustang spectacular—horsepower, torque, suspension, and technology—are upgraded and made more impressive with the Roush variation of the Ford Mustang. There are many reasons to buy a Mustang, considering it's a powerful vehicle with a long history of American success, but the Roush is something different, something special. The reason a Roush Mustang is so special is not just because it's a Mustang with extra oomph, but it's a beautiful mix between sport and muscle that exceeds the pinnacle of performance in Ford engineering.
The Roush Performance Package
There is more than meets the eye with the Roush Ford Mustang. Roush is not simply a trim or version of Mustang. Roush is a performance package that Ford offers consumers on more than just this popular sports car.
Roush is an aftermarket performance package offered by Ford to consumers for the Ford Mustang, Focus, and F-150. When you look at it, the Roush package is for each of the most popular vehicles in their respective classes. Roush Ford covers all corners of Ford's automotive target audience. Roush is found only in select dealerships around the country.
What's the Difference Between the Roush and the GT?
So, what's the difference between a Roush Ford Mustang and a Ford Mustang GT? The main difference between these two Mustangs is engine performance. The Mustang GT is already an upgraded version of a standard Mustang, the Roush Ford Mustang takes it even further to points no Mustang has ever seen before.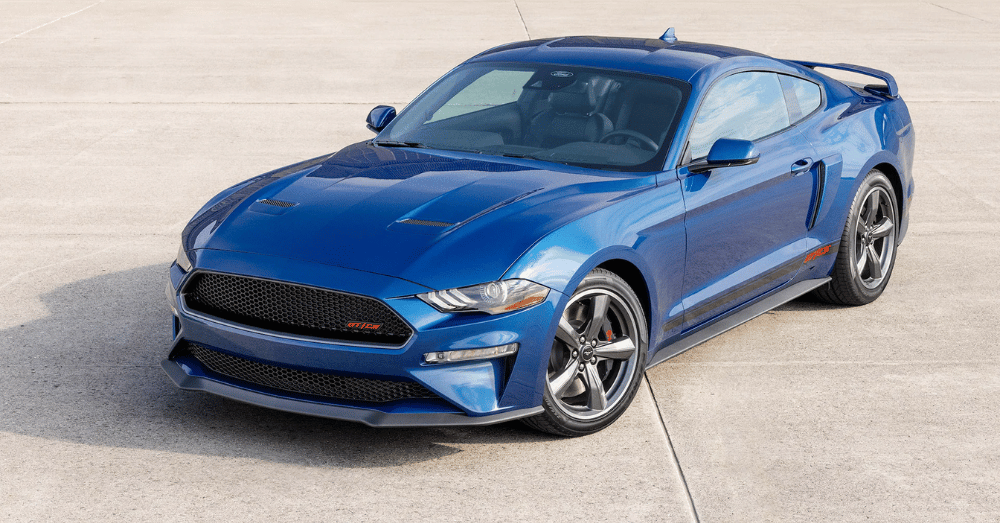 A regular, unmodified Ford Mustang GT is a pretty powerful vehicle. In 2022, this car gets 486 horsepower and 418 pounds of torque. Not only that, but the GT is one of the more high-end Mustangs, so you can expect an upgraded interior, suspension, and other features that make speeding around in this beast an exhilarating experience.
The Roush Ford Mustang, on the other hand, is in a class of its own. With the upgraded suspension, interior, and other amazing features, the Roush Mustang is something to behold. With the Roush package, a Mustang GT is upgraded to 750 horsepower and 670 pounds of torque! That is just insane. When it comes to performance and power, the Roush Mustang blows every other mustang clear off the road.
So, is the Roush Mustang Worth It?
While the Mustang GT starts at $38,045, which is already pretty high yet reasonable because it is a special type of Mustang, the Roush Mustang costs much more. A Roush Ford Mustang could cost you somewhere in the ballpark of $74,995. The only question you need to ask yourself is: Is the price worth the increase in performance? If you value performance over looks, then this package is for you, but if you are content with your current Mustang, then you'll not need to change.
This post may contain affiliate links. Meaning a commission is given should you decide to make a purchase through these links, at no cost to you. All products shown are researched and tested to give an accurate review for you.